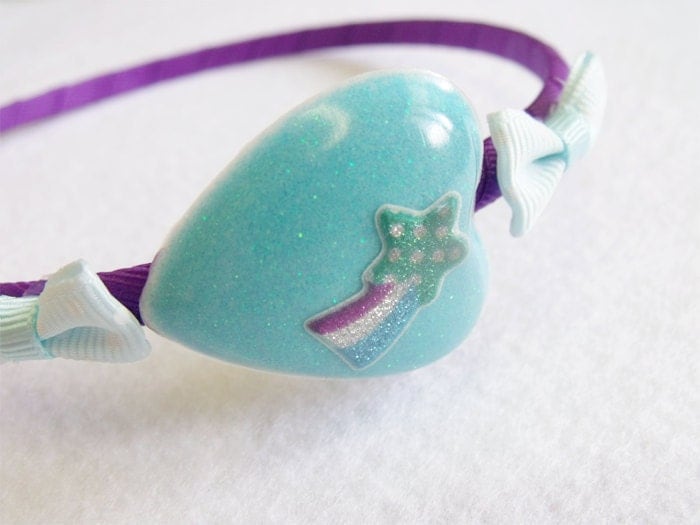 This lovely headband is the perfect gift for any little girl who loves space, stars or blue and purple! It is wrapped in deep purple grosgrain ribbon and has a resin heart as the centrepiece which is filled with a mixture of resin dye and shimmering glitter! In the middle is a beautiful shooting star! On either side are adorable baby blue and white polka dot bows.
This headband has been lovingly handcrafted using purple grosgrain ribbon, ice resin, white resin dye, blue glitter, shimmer stickers, fabric bows, double sided tape, hot glue and a white plastic headband.
All ribbon ends have been heat sealed to prevent fraying.
Measurements:
Headband width: 7mm
Resin Heart width: 3.5 cm
Polka dot bow length: 3cm